YOU'VE BEEN WAITING FOR FASHION'S
FAVORITE SEASON.IT'S FINALLY HERE, AND
WE HAVE 100'S OF FALL STYLES FOR YOU.

HOLLISTER + BRENT RIVERA
ALL EQUAL
LET'S STOP BULLYING TOGETHER.
WE TEAMED UP WITH BRENT RIVERA
& NO BULLY TO HELP TAKE A STAND
AGAINST BULLYING.
100%* OF SALES FROM OUR ALL EQUAL
T-SHIRT COLLECTION WILL BE DONATED TO
*100% of sales, up to $150,000, will benefit No Bully. All other sales will benefit efforts that promote the health and wellness of youth.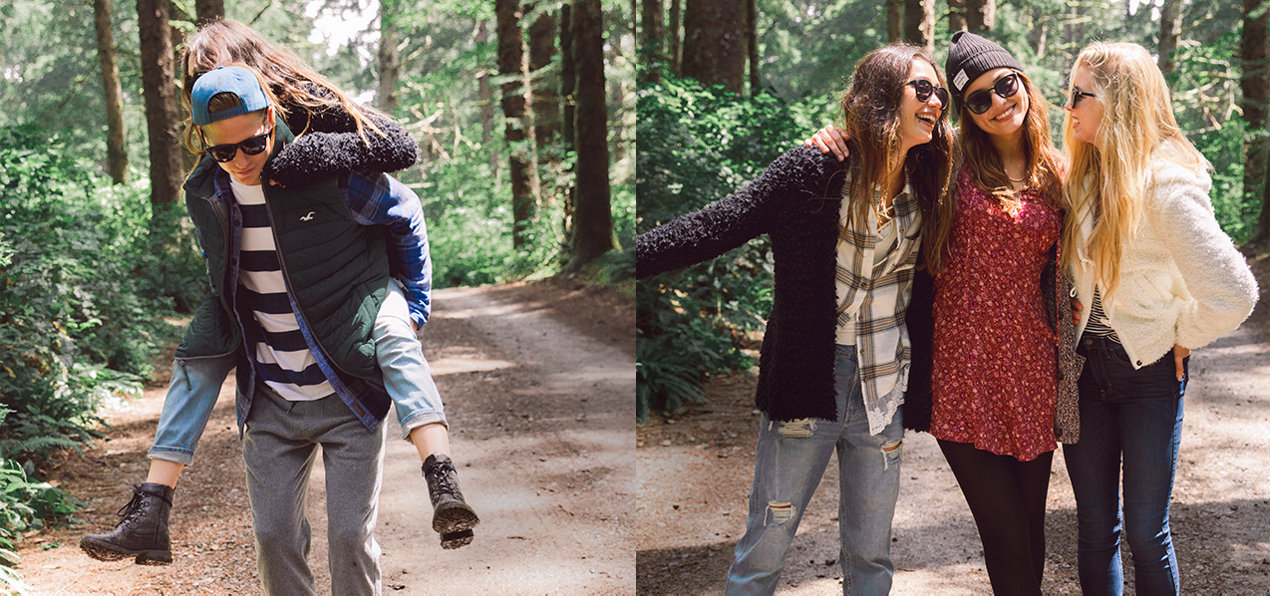 START WITH TEXTURES,
ADD IN STRIPES OR PRINTS,
ACCESSORIZE ACCORDINGLY. AUTUMN'S
ALL ABOUT THAT LAYERING LIFE.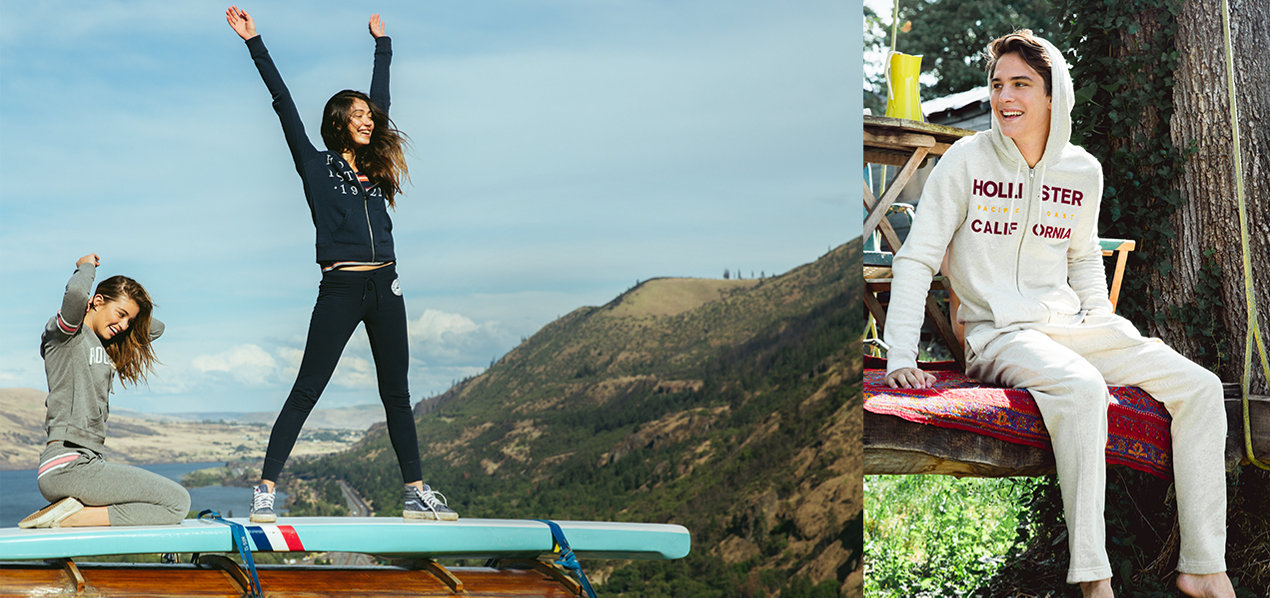 2 PIECES, 1 LOOK, 0 EFFORT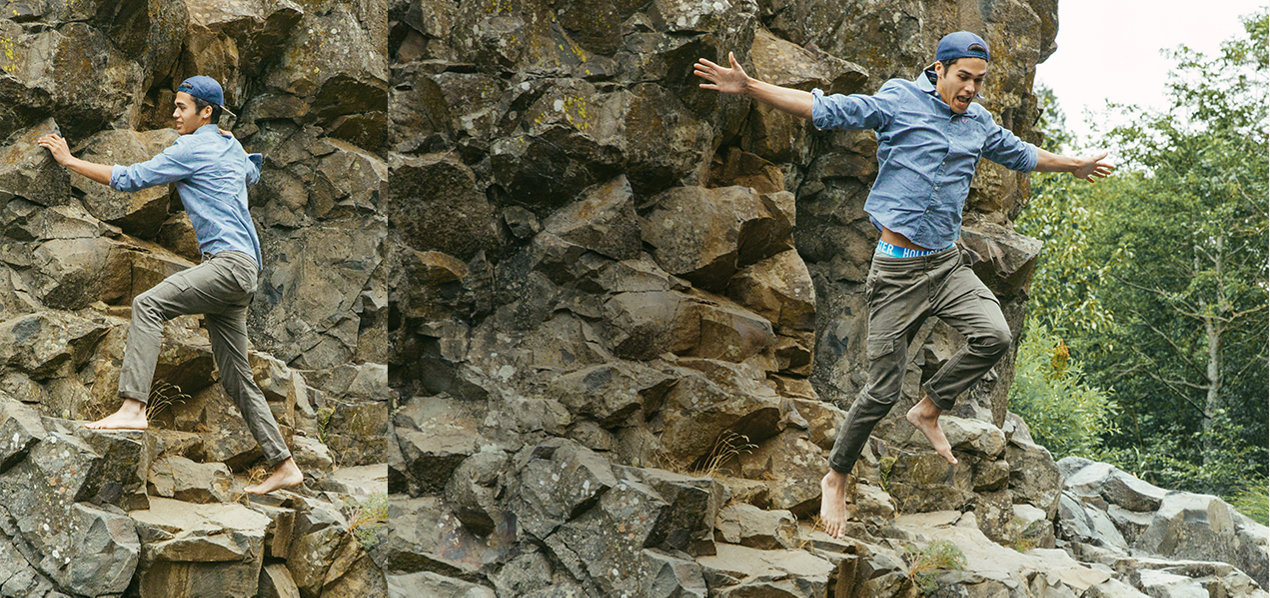 NEW

INTRODUCING MORE STYLES
MADE WITH STRETCH FOR
ULTIMATE COMFORT.